Colin Cowherd Says 2019 Clemson Could Become Greatest College Team Ever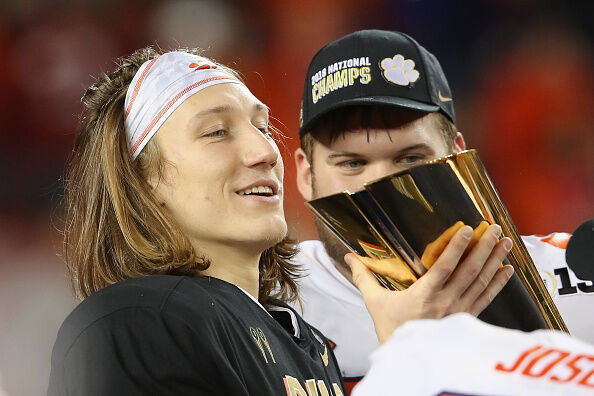 Colin Cowherd:

"I think Clemson has a chance to be an all-time great team. In the games last year that Trevor Lawrence started in last year, NONE were close. Twenty points was the closest and Lawrence was a freshman. They won the ACC championship by 32, they beat Notre Dame by 27, they beat Alabama by 28, they beat Louisville by 61, and they beat Florida State by 50. Lawrence is the best college quarterback I've ever seen since Andrew Luck. When I saw Lawrence play in high school I said to myself that this guy was going to be a first ballot hall of famer. They have the first or second best running back, the first or second best head coach, and the first or second best wide receiver. If they stay healthy, they have a chance to be the best college team of all time. Clemson has Alabama's talent but with the best college quarterback of my life."

(FULL AUDIO AT BOTTOM OF PAGE)
Listen to Colin Cowherd explain why the 2019/2020 Clemson Tigers could become the greatest college football team of all time after a 2018 season that saw the team go a perfect 15-0 and brutally massacre a number one ranked Alabama team, 44-16, who was previously a Crimson Tide team some on this network were anointing the greatest in college football history.
Colin says Trevor Lawrence could be the most talented college quarterback of his life, and admitted when he first saw him play in high school he said to himself that he was looking at a first ballot Hall of Famer.
Check out the video below as Colin details why he thinks why Clemson has unseated Alabama as the kings of college football.

The Herd with Colin Cowherd
Want to know more about The Herd with Colin Cowherd? Get their official bio, social pages & articles on FOX Sports Radio!
Read more