Why Giannis Potentially Leaving the Milwaukee Bucks Could Ruin the NBA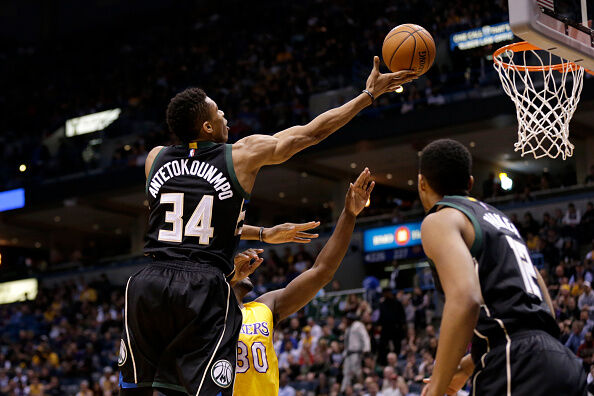 Jason McIntyre: "I'm telling you right now, Giannis is about to be the biggest test case the league has had in awhile. If Giannis leaves Milwaukee or demands out just as Paul George left two small markets – Indiana, and Oklahoma City, just as Anthony Davis got out of New Orleans, like Kyrie Irving demanded out of Cleveland, or Kawhi Leonard left San Antonio… If Giannis does it and ends up in a big market I guarantee you there's a lockout."
Listen to Jason McIntyre and Chris Broussard (Filling in on the Dan Patrick Show) discuss NBA commissioner Adam Silver recently acknowledging that the league has been 'disheartened' by the recent trends of superstar players demanding trades.
The modern NBA has been an era defined by player mobility with the onset of the 'individual' starting to define its game as players have realized their monetary values as brands can sometimes supersede their will win.
Although there may be nothing wrong with players wanting to play wherever they may choose, it has lasting and damaging effects on small market organizations who see their best players leave for cities like New York and Los Angeles; essentially acting as a farm league for the glamorous franchises.
Check out the audio below as Jason explains to Chris why Giannis leaving Milwaukee (will be a free agent in the summer of 2021) might be catastrophic for the NBA by establishing an awful precedent that every NBA superstar will eventually demand to be sent to a big market.

The Dan Patrick Show
Want to know more about The Dan Patrick Show? Get their official bio, social pages & articles on FOX Sports Radio!