The Outcast Discusses What Keeps Us Coming Back To James Baldwin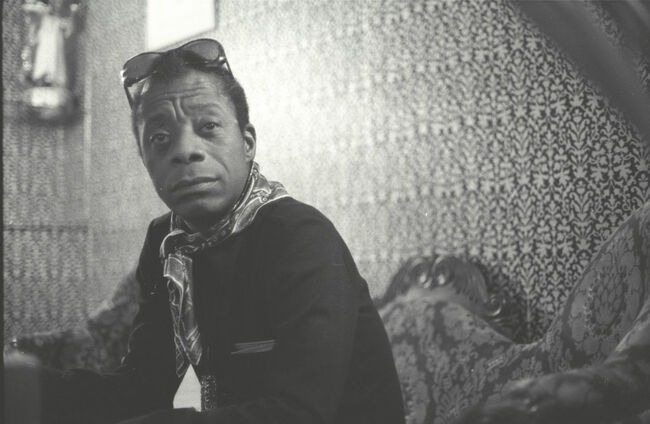 On this episode of The Outcast, new host Rose Dommu, staff writer at Out magazine, and Evan Ross Katz go over the week's gayest news in the segment This Week in Gay (WIG for short), covering everything from HBO's order of a pilot for a Practical Magic reboot and Ryan Murphy's new show for Netflix, The Politician ("how many times has Ryan Murphy seen Election? Because it seems like a lot"), to Instagays and Chace Crawford's arms. But first, Fran Tirado and Out's Director of Entertainment and Culture, Tre'vell Anderson, discuss the lasting legacy of iconic author James Baldwin. "Baldwin is everything," Tre'vell says. "One of the words that people often use is a prophet, because he was talking about race, about sexuality, about white supremacy, about oppression, about classism, about poverty, at a time period in which other people weren't doing it." Clearly his work still resonates; recently the movie adaptation of his novel If Beale Street Could Talk was nominated for numerous awards, and Regina King won an Oscar for her performance. "I think we keep coming back to Baldwin because the issues that he was talking about haven't yet been solved," Tre'vell says.
James Baldwin was so ahead of his time, his second book, Giovanni's Room, was a love story between two men - published in 1956, a decade before the Stonewall Riot kicked off the gay rights movement. "Baldwin was very much interested in having these frank conversations in public, part of that was because he did not see queer sexuality as taboo," Tre'vell says. "One, because he was gay. But two, because he just looked at it as love. Even when you read interviews that he's done talking about Giovanni's Room, he says, 'I didn't really pay attention to it being two guys having sex. It's a love story.'" The book was so controversial that originally American publishers told him it would never sell and he would have to rewrite it. Baldwin refused, published it in London, and it did so well that it was finally released in America too. "People were like, 'Not only is this guy talking about race in ways that we find to be unique and revolutionary at this particular moment, but he's also talking about this other stuff, and he's doing both at once,'" Tre'vell tells us. "He was very unapologetic about being black, about being gay, about being poor."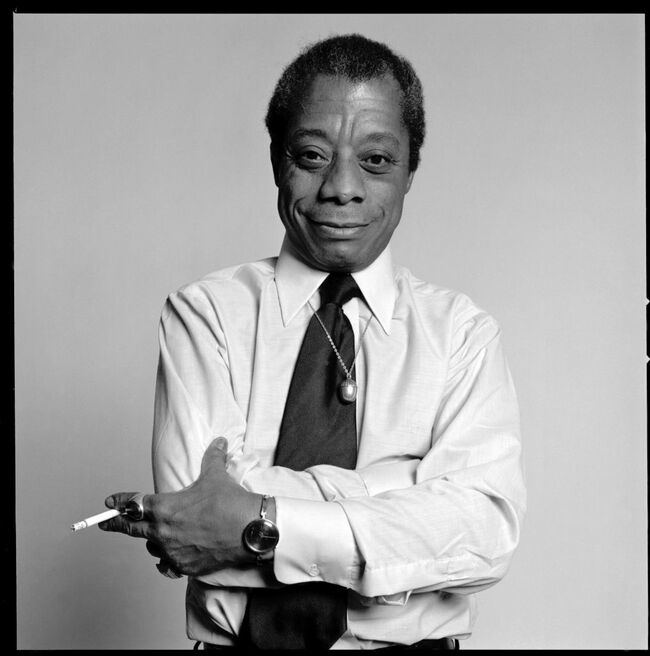 In 1984, he did a legendary interview with the Village Voice, discussing his sexuality for the first time publicly. "He says...he thinks when people are calling themselves gay, it begs the question of their humanity...them trying to prove to the world that they belong," Tre'vell relates. "He's like, 'I don't have to prove to you I belong, because I do...My life, my being, my existence is not in service or in response to white folks. It is, in and of itself.'" 
Tune in to the episode to learn more about James Baldwin's activism, why Interview With A Vampire is basically gay porn, and more, on The Outcast. 
If you want to be sure you're listening to the podcasts everyone else is checking out, iHeartRadio has you covered. Every Monday, iHeartRadio releases a chart showing the most popular podcasts of the week. Stay up to date on what's trending by checking out the chart here. There's even a chart just for radio podcasts here, featuring all your favorite iHeartRadio personalities like Bobby Bones, Elvis Duran, Steve Harvey and dozens of others.
Photos: Getty Images